Introduction to Stock Market Games
Stock market games are speculative games that helps players to trade stocks, futures, or currency in a virtual or simulated market environment. They are simple and very easy that imitate the real-life working of the stock market.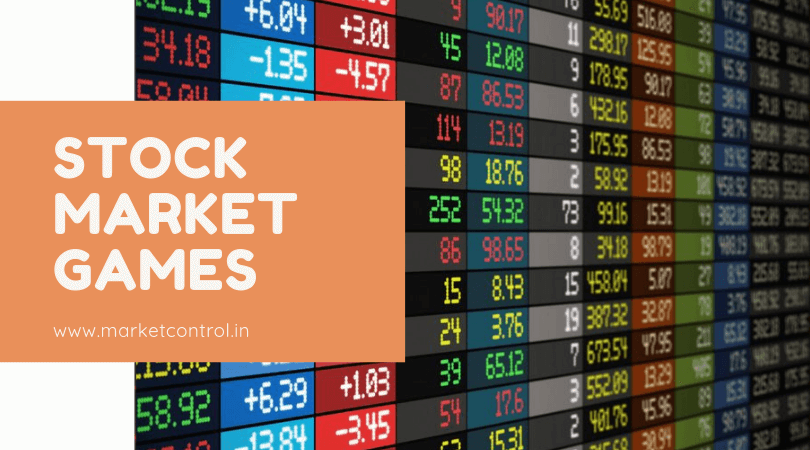 Stock market games are existing in different types but the underlaying concept is that these games allow players to gain experience or just entertainment by trading stocks in a virtual world where there is no real risk. These games do not involve real money in any way. Generally, online stock market games are simple and easy to use that imitate the real-life workings of the equities markets. Most market games give $100,000 in pretend money to start. From there, players pick the stock to trade and invest. These stocks are same as listed on the stock exchange. Stock market games are often used for educational purpose to teach potential stock traders and future stock brokers how to trade stocks.
Benefit of Stock Market Game
These games can help in gaining experience and developing the necessary skills of the trader
It helps to earn all multidimensional facets of stock markets at one point of time
Resolving the myths and truths behind stock markets.
Real time learning
Disadvantages:
In the stock market game, as real money is not involved – there is no emotions involved.
There is a little difference between real market scenario and virtual trading environment.
In the stock market game, participants take extra risk and trades than they would actually take in an actual market.
Let us have a look at some of the popular stock market games.
#1 Moneybhai
Moneycontrol website introduced Moneybhai that is free virtual trading platform. It is one of the popular stock market game in India. In this game, the trader can make a virtual investment in shares, commodities, mutual funds with ₹ 1 crore virtual cash after doing registration on this platform.
In this game, you can also compete with other Indian traders by joining different leagues. Also, on this website there is a free forum available from there you can ask your queries or participate in the on-going discussion.
Link to Website: https://moneybhai.moneycontrol.com/
NSE India offers a free virtual trading and investment interface for investors and traders. This game was developed with the aim of educating the investors with the help of virtual trading.The game provides a learning experience and also, they can try out their trading strategies in real time market values. The price and quotations in the game are as per the current market prices. Also, game functions within the marketing hours. New trader seeking to learn in the market can open a free account and start playing game.
Link to Website: https://www.nseindia.com/NP/nse_paathshaala.htm
#3 Dalal Street Stock Market Challenge
Dalal Street Investment journal (DSIJ) popular virtual stock trading platform in India which helps you to understand the different trading strategies and techniques of the market. The virtual money can be used to purchase and sell the shares. Also, this game helps to understand the economic as well as the financial concepts of the market. On this platform you can share your thoughts and experience with other people linked with this platform.
Link to Website: https://www.dsij.in/Stock-Market-Challenge
#4 Investopedia Stock Simulator
Investopedia Stock Simulator platform provides where you can easily learn how to place trade orders (i.e. Market order, limit order, stop loss, cover order, etc), how to create watch list, portfolio etc. Once you register yourself, you will get $100,000 as virtual cash which you can use to trade. And you will get opportunity to compete with thousands of Investopedia traders/players at the same platform.
Link to website: https://www.investopedia.com/simulator/
#5 Investfly
Investfly is another popular stock market game. It is very interesting as this game comprises of six biggest stock markets of the world – Europe, India, US, Hong Kong, London and Canada. This platform conducts the monthly trading contest that keep traders engage with learning and experiencing and the player who earns the highest profit in the contest will be the winner. In Addition, this game prepares the trader before he includes in actual stock trading. Investfly virtual trading stock market game provides a good insight of the stocks around the world.
Link to website: https://www.investfly.com/
Also Read – 10 Golden Rules for Intraday Trading